Our Team
Learn more about our great Flower Mound Assisted Living team at Flower Mound Assisted Living!
Nita Collins, Administrator
Nita joined the Flower Mound Assisted Living team in August of 2013. She is a native Texan, and grew up near Cedar Creek Lake. After graduating from Texas A&M, Nita moved to Dallas, and then finally to Lewisville in 1992.  She enjoys spending time with her family and friends, as well as reading, cooking and baking, arts and crafts, and volunteering at her church and with her daughter's activities.
Nita has held various marketing positions before eventually becoming a Realtor. While in real estate, Nita became aware of how much she enjoyed working with older clients and their families while helping to guide them through their transactions. She finds it rewarding to help people and her belief that all people matter is at the heart of everything she does.
One of Nita's favorite quotes is from Mother Teresa, "Let no one come to you without leaving better and happier.  Be the living expression of God's kindness: kindness in your face, kindness in your eyes; kindness in your smile."
Mark Derichsweiler, Dietary Manager
Mark was born and raised in Lewisville, TX. He attended Culinary Management classes at El Centro College in Dallas, TX. Afterwards, he worked for numerous full service restaurants, country clubs, hospitals and assisted living facilities in the Dallas-Ft. Worth area. Mark's last position was Food Services Director with Renaissance Village, an independent senior living facility.
Mark is excited to join Flower Mound Assisted Living.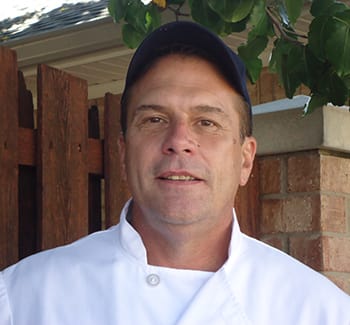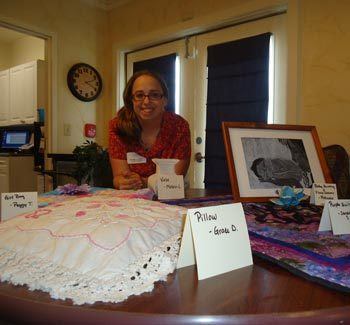 Rachel Layne, Business Office Manager
Rachel Layne began her career in the assisted living field in 2001. She has had a variety of positions, including assistant cook, resident assistant, mediation aide, housekeeping, activity assistant and activity director. Rachel joined Flower Mound Assisted Living in 2010 and as of January 2019 she is now our business office manager. She is very passionate about working with seniors and enjoys learning as much as she can in this field.
Rachel has been blessed with three beautiful children and spends her spare time volunteering in their after-school activities. Her favorite quote is "Stay Strong. Love endlessly. Change Lives." ― Amy Bleuel
James "Nicco" Rios, Maintenance Director
James "Nicco" Rios is originally from Colorado but moved to Texas in 2016. He graduated from the University of Colorado. Nicco is a Marine/Navy Veteran of 15 years. He has two wonderful sons, Andy and Dante. Outside from working he enjoys baseball, football, fishing and camping. Nicco has a passion for senior citizens and animals. 
Kristain Blackman, Activities Director
Kristian was born in Gilmer TX, and graduated from Ore City High School. She later moved to Dallas where she began her career in the health industry. Kristian has worked as a care giver and dietary aide in numerous health care facilities, which led to her interest in becoming an activity director. She began creating activities/ daily duties for her grandmother who suffered from dementia when Kristian was a young child. Kristian has always had an interest in working with the elderly, and has been amazed at how activities benefited her grandmother's everyday life. She has a passion for helping elders and bringing joy to their lives every chance that she gets.  Kristian is very excited to be here, and wishes to make the environment loving, inviting and something residents will never forget!
Felicia Latham-Yeboah, Health Services Director
Felicia Latham-Yeboah, LVN, earned her diploma in nursing from St Louis College of Health Careers. She is actively pursuing her Bachelor of Science in Health Administration from there as well. She joined our community with 22 years of experience in healthcare and over 10 years of nursing experience. Her expertise ranges from the hospital to rehab, skilled nursing, home health and assisted living. She started her career as a caregiver and med aide. Felicia is passionate and loves caring for the elderly. She's a Midwest gal. Originally from St Louis, Missouri but relocated to DFW from Atlanta, Georgia in 2013. She is married with two little girls. Her family enjoys attending church service, traveling, watching movies, dancing and listening to music for pleasure. Her favorite movie is The Color Purple.
Felicia is excited to have joined Flower Mound Assisted Living family.