Our Team
Learn more about our great Flower Mound Assisted Living team at Flower Mound Assisted Living!
Rachel Layne, Business Office Manager
Rachel Layne began her career in the assisted living field in 2001. She has had a variety of positions, including assistant cook, resident assistant, mediation aide, housekeeping, activity assistant and activity director. Rachel joined Flower Mound Assisted Living in 2010 and as of January 2019 she is now our business office manager. She is very passionate about working with seniors and enjoys learning as much as she can in this field.
Rachel has been blessed with three beautiful children and spends her spare time volunteering in their after-school activities. Her favorite quote is "Stay Strong. Love endlessly. Change Lives." ― Amy Bleuel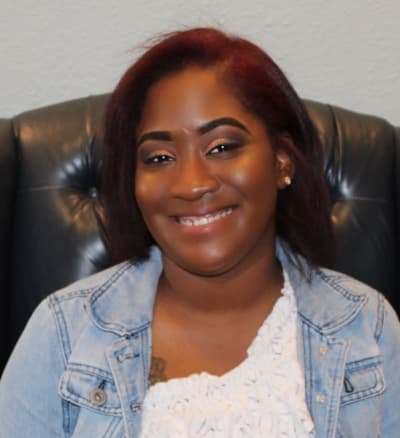 Kristain Blackman, Activities Director
Kristian was born in Gilmer TX, and graduated from Ore City High School. She later moved to Dallas where she began her career in the health industry. Kristian has worked as a care giver and dietary aide in numerous health care facilities, which led to her interest in becoming an activity director. She began creating activities/ daily duties for her grandmother who suffered from dementia when Kristian was a young child. Kristian has always had an interest in working with the elderly, and has been amazed at how activities benefited her grandmother's everyday life. She has a passion for helping elders and bringing joy to their lives every chance that she gets.  Kristian is very excited to be here, and wishes to make the environment loving, inviting and something residents will never forget!